Thrive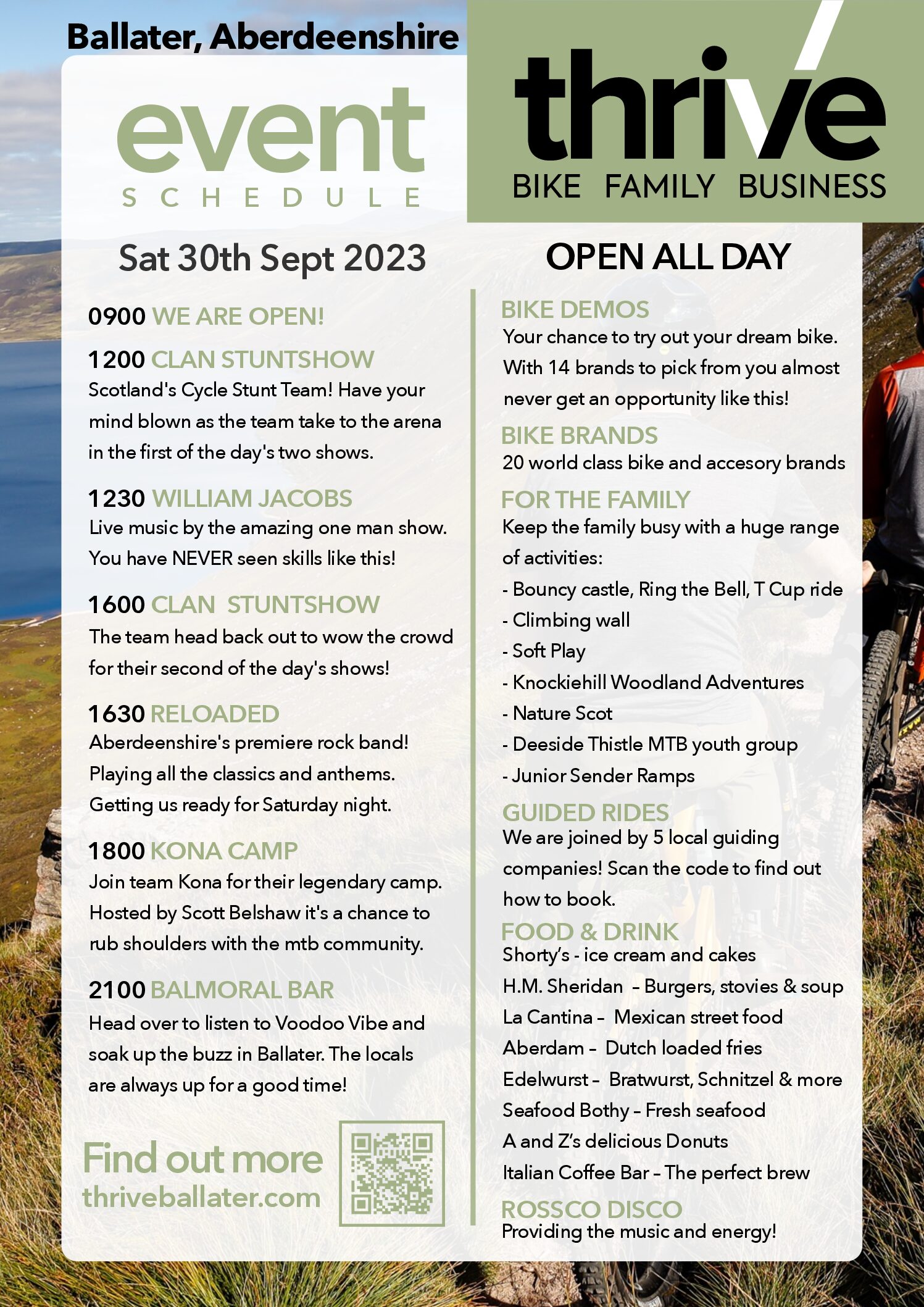 Hot off the press we've got the event programmes for Thrive 23!!
There is lots to do from open to close: demos, guided rides, family activities, food and more.
We have a timetable of stuff over on the stage and arena too! Live music, stunt show and the best raffle in the world.