History
For over Twenty years Ballater Business Association has been actively involved with local business from Dinnet to Crathie. Still active and run by a volunteer Commitee the BBA is now rebranding to align with the VisitBallater website, to Visit Ballater.
Values
Collaborate – We collaborate  for the greater good
Community – We act in the interests of our wider community
Explore –  We explore ideas to ensure we are agile and adaptable
Vision
We will work together to continue to grow a resilient and sustainable business economy, providing locals and visitors a great place to live, work and visit.
Strategy
1. Sustain the economy through recent challenges
2. Develop as a year round destination
3. Explore strategic  partnerships
4. Promote collaborative opportunities for greater good
Strategic Relationships

Braemar Tourism Group
Cairngorm Business Partnership
Visit Cairngorms
Visit Aberdeenshire
Visit Scotland
Marketing
We offer significant Marketing Opportunities
In 2021/22 we secured substantial funding to promote the East Cairngorms in Partnership with Braemar Tourism Group
In 2022/23 we aim to continue with similar projects
Social Media
Consistency has been key to growing the social media channels since November 2020 
Facebook reach has grown from October 2021 and increased by 98%
Instagram views increasing month on month
Five Trails Created
Art & Culture
Action & Adventure
Food & Drink
History & Heritage
Wildlife & Nature
Request to have your business added to a Trail
Hospitality Initiative
In light of current challenges facing our wonderful local hospitality businesses Visit Ballater is involved in driving the creation of a pipeline for the development of Hospitality Skills .
PR
Articles in North Edinburgh News; Deeside Piper; Appetite Magazine; Yorkshire & Lancashire Times; Essex Magazine
Articles in The Guardian; Scottish Field; The Scotsman; Press & Journal; Scottish Business News; Sunday Express
PR Visits and articles pending with Scottish Sunday Express and Scottish Field Magazine
These articles had a reach of 214,330 and secured 9.9million online hits.
Membership
Joining and renewing your Membership is now easier and more efficient with our online form.
We offer three levels of membership as shown below to suit your business requirements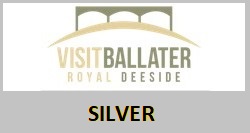 Unlimited Memberships Available
£40 fee for second and/or additional businesses
Business advertised on Visit Ballater
Business advertised on Notice Boards

Voting Rights

Right to be Committee Member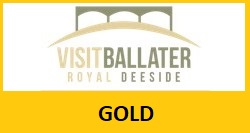 6 Gold Memberships Available
£40 fee for second and/or additional businesses at Silver Level
Business advertised on Visit Ballater
Business advertised on Notice Boards

Voting Rights

Right to be Committee Member 

6 Targeted Social Media Boosts per business per annum

Included in PR Campaign once per annum
i.e. your business promoted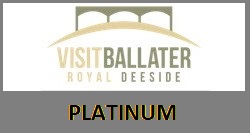 6 Platinum Memberships Available
£40 fee for second and/or additional businesses at Silver Level
Business advertised on Visit Ballater
Business advertised on Notice Boards

Voting Rights

Right to be Committee Member 

12 Targeted Social Media Boosts per business per annum

Included in PR Campaign once per annum
i.e. your business promoted

Contact Visit Ballater using the form Below